Impressions 2014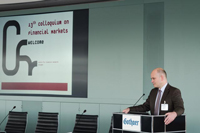 Christof Kesseler (Gothaer Asset Management) was the host of the 13th Colloquium on Financial Markets.
Foto: Alexander Kempf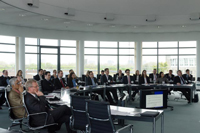 For the first time, the conference took place at the Gothaer headquarter in Cologne.
Foto: Alexander Kempf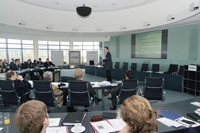 Günter Strobl (Frankfurt School of Finance and Management) presents his work on "Transparency and Talent Allocation in Money Management" which was awarded with the Best Paper Award 2014.
Foto: Alexander Kempf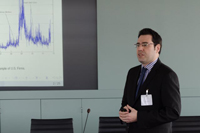 Javier Gil-Bazo (Universitat Pompeu Fabra) presents current results of his work "Institutional Investment and Commonality in Liquidity". After the conference had been held in German until 2012, the colloquium now addressed international researchers.
Foto: Alexander Kempf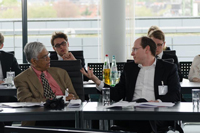 Pradeep K. Yadav (University of Oklahoma) and Oliver Spalt (Tilburg University) discuss on the presented research projects.
Foto: Alexander Kempf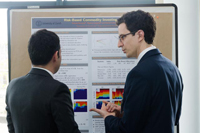 Due to the positive feedback in the past two years, some outstanding papers had been selected for presentation at the one-hour poster session.
Foto: Alexander Kempf